A Glimpse of What We Offer
Whatever Your
Web Design

Needs, We'll Build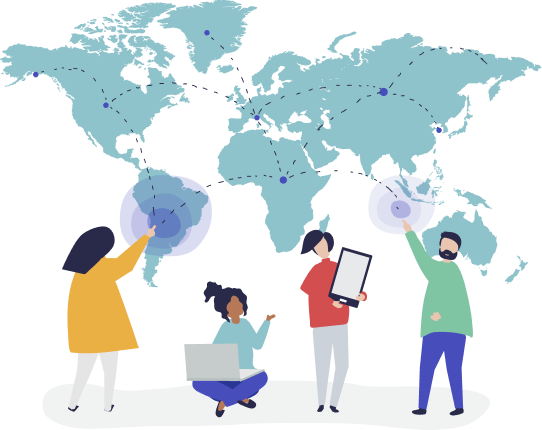 Website Design
Let's
Build

Your Dream Website

Seeking for an affordable web designer in Ibadan? Look no further! We create stunning, mobile-friendly and search engine optimized websites at wallet-friendly rates. Having a website that encapsulates your brand, values, and aspirations is pivotal. It's the digital storefront, the face of your enterprise, and the portal through which you connect with the world. About Us
We're Best In Web Development
Charis Blueweb proudly holds the #1 Top Position for web design company in Ibadan. With our dedicated team of experts, we offer innovative, eye-catching web solutions to boost your online presence. Discover the ultimate in web design excellence with us today and watch your digital dreams come to life. Trust Charis Blueweb for web design that sets you apart from the rest.
Mobile App Services
Don't settle for
mediocre

mobile app design!
Crafting
Exceptional

Android App Designs

Don't settle for mediocre mobile app design. Let our team of experts transform your Android app into a visually stunning and user-friendly masterpiece. Whether you're developing a new app or looking to refresh an existing one, our Android app design services will help you stand out in the competitive app marketplace.
Unlock

iOS App Excellence

Elevate your iOS app to new heights with our professional app design services. In the world of Apple devices, where aesthetics and user experience are paramount, a well-crafted design is the key to success. Our iOS app design services will help you shine in the competitive iOS app market. Reach out to us today to discuss your project and take the first step toward iOS app design brilliance.
Transforming

Web Ideas into App Realities

Don't let your web platform stay confined to desktop screens. Let our team of experts transform it into a visually striking and mobile-friendly app that reaches users on their devices of choice. In a world where mobile is king, having a well-designed app can be a game-changer. Whether you're looking to enhance your existing web presence or create a new mobile app from scratch, our web-to-app design services will help you stand out in the mobile app landscape.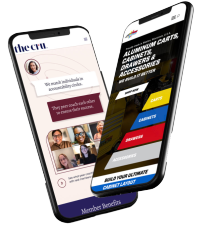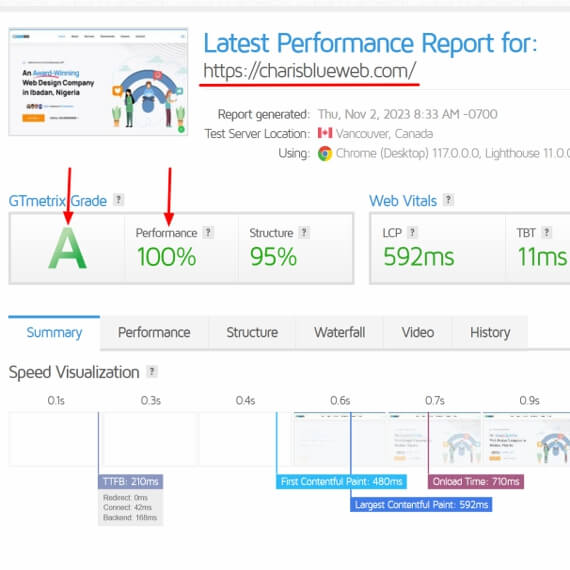 We Build Fast-loading Websites
Our Website Scores
100%

on GTMetrix

Website speed, also known as page load time or website performance, is a critical factor in the success of a website. It refers to how quickly a web page loads and becomes accessible to visitors. A fast-loading website provides a better user experience, reducing frustration and ensuring that visitors can quickly access the content they're looking for.

"People don't give what they don't have". Before you choose a web designer in Ibadan, check their website loading speed on GTMetrix. This will tell you the kind of website they will build for you. Search engines like Google consider website speed as a ranking factor. Faster websites often rank higher in search results, which can lead to increased organic traffic.

GTMetrix is one of the popular tools to measure website performance. You can verify our claim on the button below. Therefore, expect nothing but THE BEST from us.
Web Design Hands-On Training
Get
Certified

As a Full-Stack Developer!

Ready to take your career to the next level? Join our comprehensive web design & development training and become a certified web developer. No prior experience? No problem! Our training is designed for everyone. Start your journey today. Enroll now and kickstart your career in web design!
Enroll Now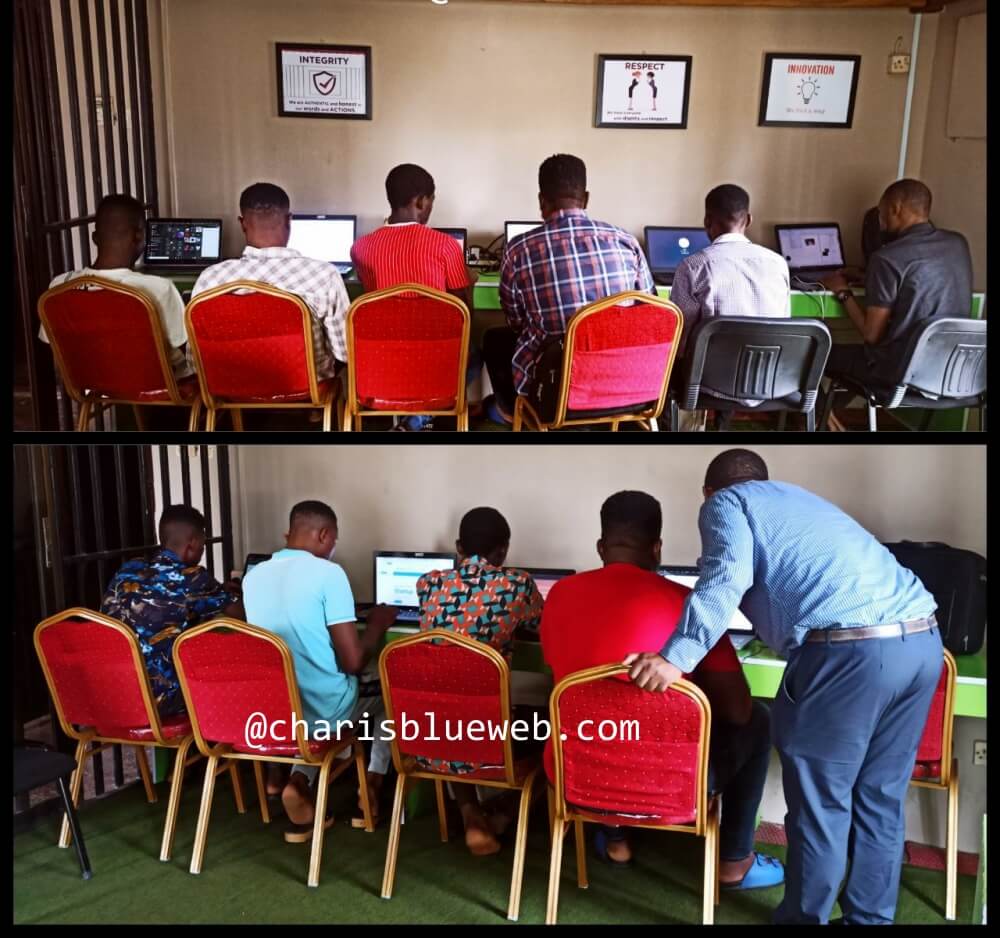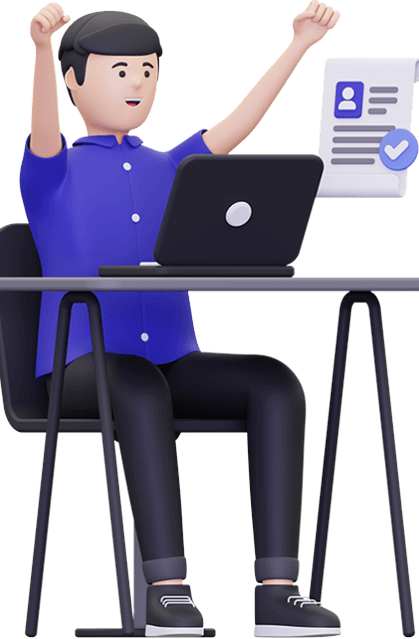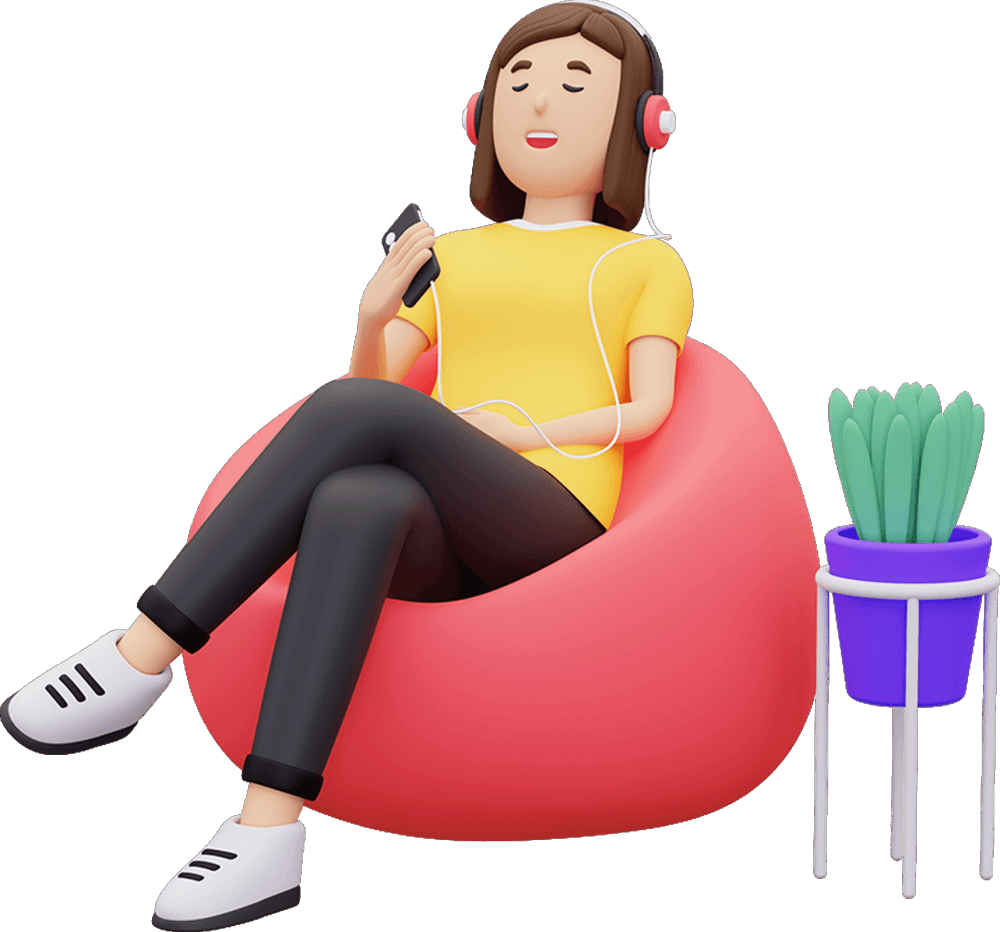 Trusted By Many
See why we're rated
the #1

web design company in Ibadan

Wondering whether it is worth trusting us? Please, take your time and read our customers' reviews. There, we hope, you will find why we are an intelligent choice for handling your web and mobile app projects. Don't take our word for it, here is what our clients say about us.


Charis Blueweb is the best in the business. They didn't just build a website; they created a digital identity for my company. The Vistior Management Portal has given my business a significant edge.
Our hospital was in dire need of a modern and user-friendly website, and Charis Blueweb delivered beyond our expectations. Our website meets the highest standards of accessibility and user-friendliness.
I'm thrilled with the website Charis Blueweb built for my legal firm business. It beautifully represents my brand and allows me to connect with clients seamlessly. The results were beyond my expectations. Thank you for making my vision a reality!
We have clients in
6 countries

at the moment

About
Charis Blueweb Ltd is one of the most trusted web design companies in Nigeria. We're not just a web design agency; we're your digital partner. Whether you're a startup, a small business, or a large enterprise, we have the skills, experience, and creativity to help you thrive in the digital landscape